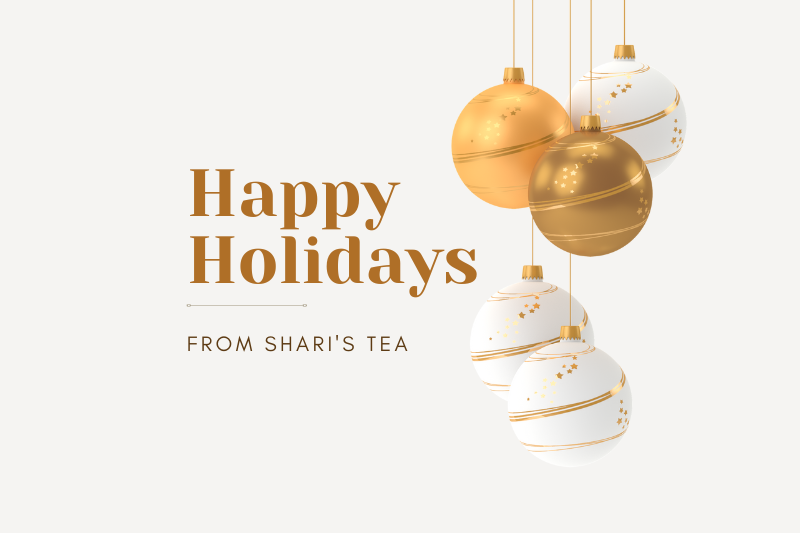 Mental Health and Giving Back During the Holidays
When do you know the holidays are here? Is it when the temperature starts to change? How about when Santa makes an appearance at the end of the Macy's Thanksgiving Parade? Oh wait, I know! It's when you hear Mariah Carey's classic hit "All I want for Christmas is you".
The holidays are meant to be a joyous time of year, but often, many struggle with their mental health during the holiday season. According to the American Psychological Association, 38% of people surveyed said their stress increased during the holiday season due to financial pressure, gift giving, and gatherings. The trifecta of holiday anxiety converges at one event - The office White Elephant gift exchange party. Seriously, who invented this thing? It's the absolute worst. I have to buy a present and gather with my colleagues while they steal it from each other? No thank you.
Other feelings that pop up during the holidays could include seasonal depression, substance abuse, and loneliness. The holidays are not the time to suffer in silence, especially if you've battle similar feelings year-round.
Throughout life, I've made it my personal (and now corporate) mission to give back to the less fortunate during the holidays. This year, Shari's Tea chose to spend the holidays with Pam's Place, a woman's shelter in Long Island City, NY. Pam's Place is a non-profit 501 (c)(3) community-based organization which serves the housing needs of over 200 low/no income single women.
 At Shari's Tea, we encourage a holistic approach to health and wellness through education and accessibility. In an effort to spread joy this holiday season, we partnered with Quintessential Therapy to host a wellness party for the staff and residents of Pam's Place. We were honored to spend the afternoon getting to know everyone while listening to holiday music, enjoying chair massages, and chatting over biscuits and tea. The tea menu included lavender mint herbal tea, tropical fruit hibiscus blend, and coconut black tea. The women LOVED it!
To protect their privacy, no residents were included in the video below.
We all can't have a fabulous teas party, so if you struggle during the holidays, there are things you can do to try and alleviate that "blah" feeling. Your wellbeing is important and if you feel stressed, depressed, or lonely this holiday season, here are some tips and tricks that may help.
1. Reach Out
If you feel lonely, trust me, you're not alone. There are tons of groups on social media where you can connect with others in your community or people who have similar interest as you. You can also text friends or family members. Even if you haven't spoken to them all year, send them a quick message and schedule a virtual holiday happy hour with them. If you just don't feel like talking and you've run out of options, you can always text 988. Someone will always respond at the suicide and crisis lifeline.
Note: You can always follow Shari's Tea on Instagram. During certain holidays we have staff standing by to message anyone who wants to talk. Send us a DM and have a chat.
2. Stick To Your Routine
Sometimes, you can't be bothered. I get it. Sometimes, lying in bed under a warm blanket with the blinds closed is better than getting dressed and going outside. But the operative word is SOMETIMES. Don't make it a habit. Stick to your routine. Get up, make your bed, get dressed, go outside, breathe in fresh air, converse with people (even if you have to force the conversation), eat balanced meals, drink water, workout, and get sufficient rest. Depression wants to throw your routine out the window, don't let it.
3. Indulge But Don't Overdo It
Chocolate, wine, and Netflix is okay – just don't overdo it. How about enjoying a cup of hot tea? This isn't a plug, just facts! Herbal teas like chamomile, lavender, and peppermint are caffeine free and can help with feelings of anxiety. Try it.
4. Seek Peace
Some people pray while other meditate. Some read books while others listen to podcasts. Whatever it is, find something that brings you peace. Peace is the quiet that you need in the middle of a street/anxiety storm. Regain control of your feelings and don't allow it to bring you to a dark place. Stay in the light, because darkness can't live in light. Find something you enjoy that brings you peace and try to stay in that place for as long as you can.
I hope this post helped someone. You're loved, you're wanted, and most importantly you're not alone. RIP Stephen "tWitch" Boss.
Happy Holidays,
-Shari