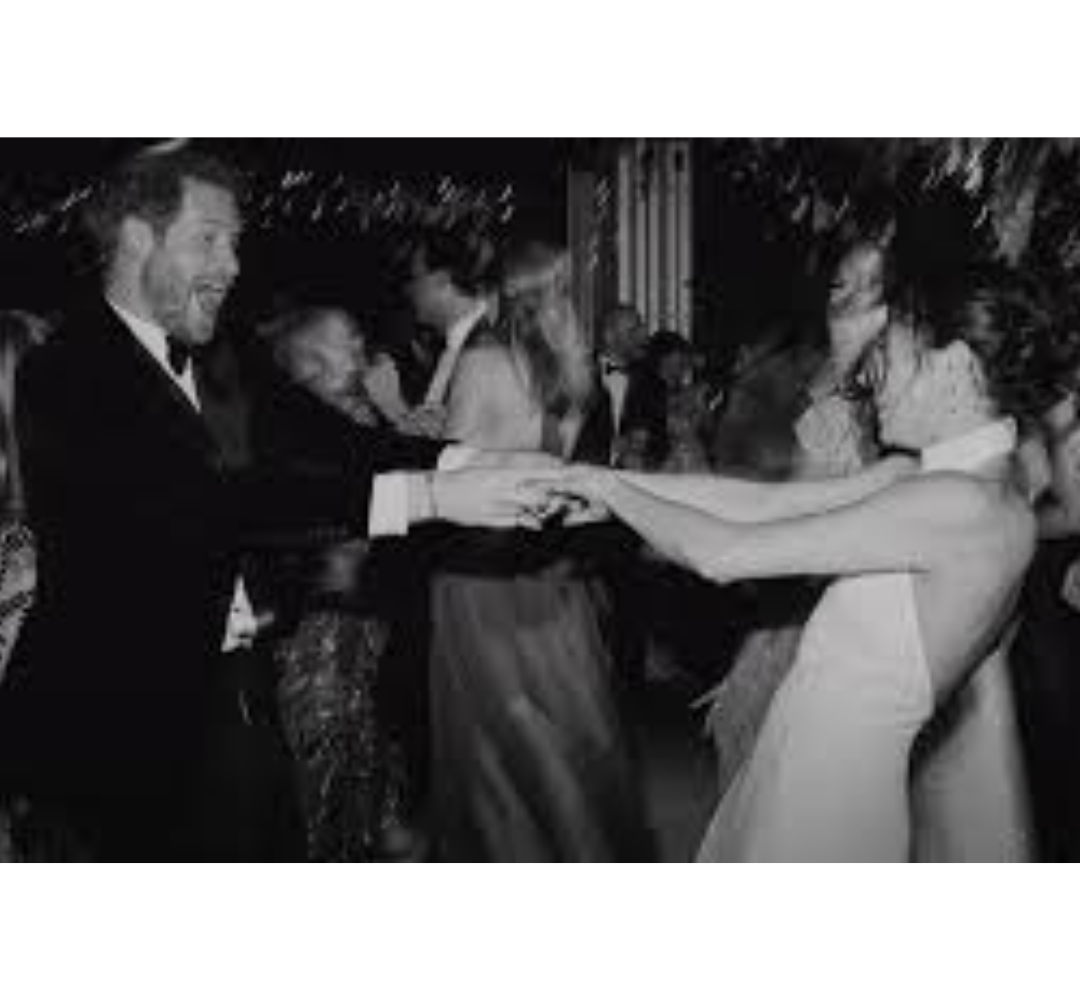 Royals & Royalties – How Much Money is Prince Harry Really Making?
Prince Harry, the Duke of Sussex dropped his new tell-all memoir Spare on Tuesday January 10, 2023. It's said that all 400+ pages of this book are jam packed with juicy inside details about Harry's life in London and the drama him and his wife Meghan Markle, experiences during their time in the royal family. Many people are criticizing Harry for once again coming into the spotlight after he stepped away from his royal duties and publicly condemned the media for invading his family's privacy. But who could blame him after he revealed during his March 2021 interview with Oprah Winfrey that the royal family cut him off financially after he and Markle "stepped back" from being senior royals. After this interview everyone thought they spoke their peace and there was nothing left to say. Until December 8, 2022, when Netflix released the long-awaited documentary Harry & Meghan. This was the first time we were able to truly hear their side of the story and firsthand accounts of what happened within "The Firm". Surely, we all thought this was the end, but no. Harry is back with another banger. Spare currently has a 69% approval rating on Google. I'm not sure if Google book ratings are on the same level as Rotten Tomatoes movie rating, but 69% is questionable. The Wall Street Journal reported that Spare sold over 1.4 million copies in the United States, United Kingdom, and Canada on the first day. But what does all of this mean for Harry from a tax perspective? Let's sip on some Shari's Tea and break down Harry's income. Click on the link below to order our Shari's Tea To Go - London Kit. I created a special blend call Harry & Meghan's Royal Wedding Blend, which is a flavorful rooibos herbal tea. 
MONEY
Harry's Money Before Meghan
Forbes reported that Harry receives annual dividends of around $450,000 from a trust fund established by his late mother's estate after Princess Diana died in 1997. Harry also received a $7.8 million inheritance from his great-grandmother, the Queen Mother (he is expected to receive another $10 million from the trust fund when he turns 40) when she passed in 2002.
Meghan's Money Before Harry
Before she left acting to join the royal family, it is reported that Meghan earned approximately $50,000 per episode of Suits, which she shot around 100 episodes. She also made roughly $360,000 from her roles in the 2010 films Remember Me and The Candidate. Meghan also made around $80,000 a year from sponsorships and endorsement deals.
Oprah Interview
Harry and Meghan were not paid for the March 2021 Oprah Winfrey interview.
The Bench
In June 2021, Meghan published her first children's book title The Bench, which was inspired by a Father's Day poem she wrote for Harry. It's been reported that Markle got a $700,000 advance for The Bench.
Spotify
Harry and Meghan received $30 million for a three-year podcasting deal with Spotify.
Netflix
It's reported that Harry and Meghan's deal with Netflix was worth $100 million.
The Spare
Although no official numbers have been confirmed, publisher Penguin Random House is rumored to have paid Harry a $20 million advance for Spare, the BBC reports. Harry has pledged to donate the proceeds of the book to charity and has already donated $1.5 million to Sentebale, a charity that supports children affected by HIV and AIDS.
TAXES
U.S. Tax Resident
The U.S. levies tax on its citizens and residents on their worldwide income. Non-resident aliens are taxed on their US-source income and income effectively connected with a US trade or business (with certain exceptions).
If Prince Harry is not a U.S. Citizen, for tax purposes, he may be considered a tax resident of the U.S. if he meets either the green card test or the substantial presence test (31 days during the current year and 183 days during the 3 prior year period). Because Harry lives in the California full-time, we can assume that he meets the substantial presence test and is considered a US tax resident.
U.K Income Tax
If an individual is a resident and domiciled in the U.K., they will be taxed on their worldwide income and capital gains. An individual is a tax resident in the U.K. for a tax year if they meet the 'automatic residence test' or the 'sufficient ties test'. The 'sufficient ties' test basically met when a person doesn't meet the automatic U.K. tests (or automatic overseas test) but has 'sufficient U.K. ties' (i.e. family, accommodation, work, etc.). I think it is safe to say that Harry has sufficient ties to the U.K.
U.S. Foreign Tax Treaty
Taxpayers (generally U.S. persons and foreign persons with effectively connected U.S. trade or business income) may claim a credit against their U.S. federal income tax liability for certain taxes paid to foreign countries.
The U.S. currently has a tax treaty with the U.K. which aims to eliminate double taxation of income or gains.
U.S. Tax Rate (Married filing jointly)
Income over $647,851 is taxed at a rate of 37%
U.K. Tax Rate
Income over $150,000 is tax at a rate of 45%
Based on my analysis it seems likely that Harry will be expected to report his income and file taxes in both the U.S. and the U.K due to his current U.S. tax residency status and his sufficient ties to the U.K. He should get the benefit of the US/UK tax treaty which should help offset his tax liability for the taxes paid in either country. Although a lot of money was donated to charity, his effective tax rate will still be high, which will result in him possibly paying a lot in taxes. If he had a good tax attorney, they would have advised him to include taxes in all of his deals. Basically, gross up the value of the deal to cover the taxes. Either way, Uncle Sam and King Charles will be extremely happy. Cha-Ching!
Sources: