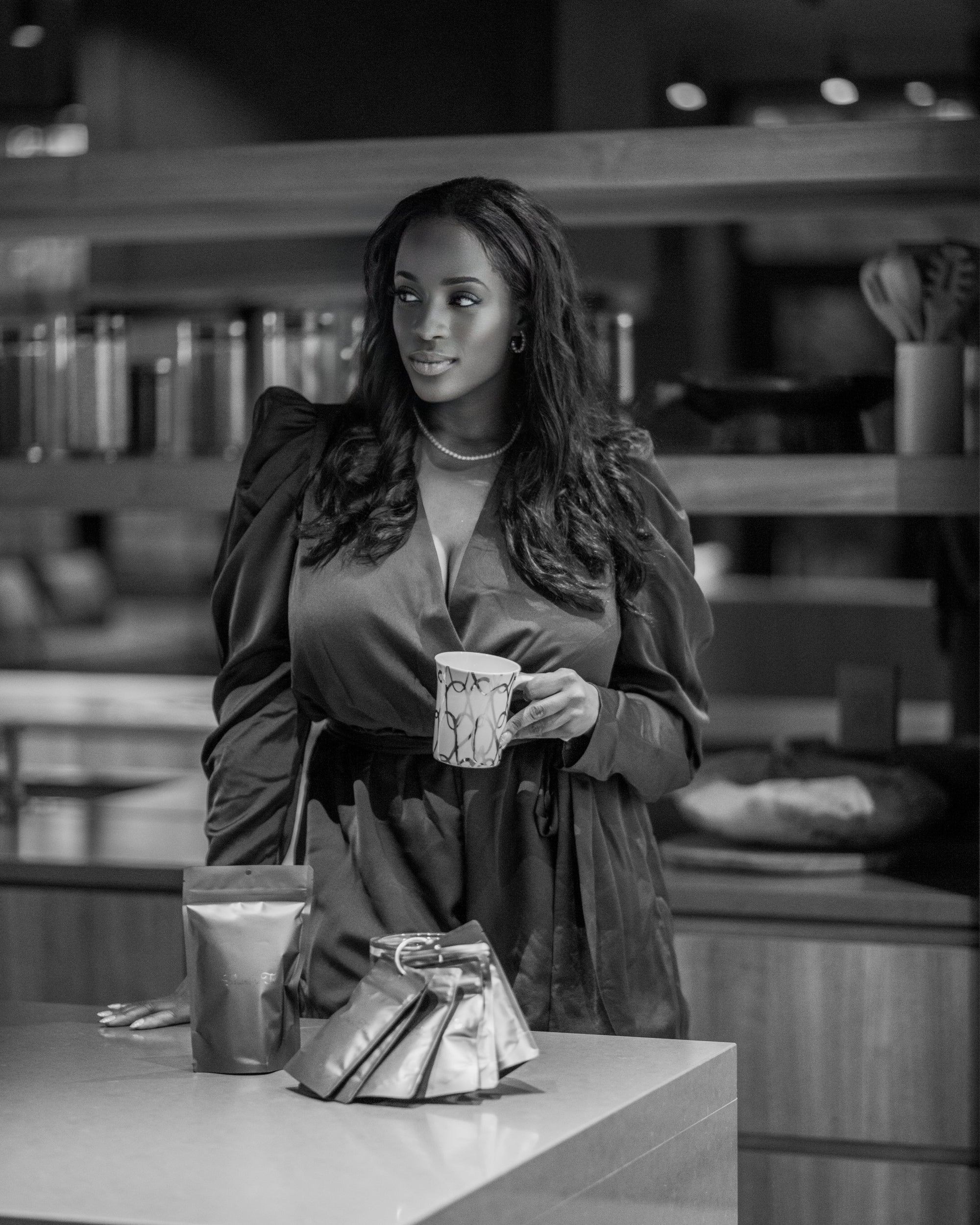 At Shari's Tea, we believe that tea is more than just a beverage; it's an art form and a source of endless discovery. Our mission is to celebrate the versatility of tea while making it accessible and convenient for all.
A Confluence of Expertise:
Shari's Tea is the brainchild of Shari Linton, a passionate tax attorney and tea connoisseur, whose dual passion for the intricate world of taxation and the nuanced flavors of tea, inspired the creation of a brand that marries her professional acumen with her unwavering devotion to tea culture. This unique blend of expertise formed the cornerstone of Shari's Tea.
Tea as an Experience:
We view tea as more than just a drink; it's an experience waiting to be explored. Our journey begins with the finest loose leaf teas sourced from around the world. Each leaf is meticulously selected to ensure quality, freshness, and authenticity. But our commitment to excellence doesn't stop there.
Crafting Custom Tea Blends and Exceptional Tea Experiences
Custom Tea Blends:
Shari's Tea stands out as a trailblazer in the world of tea because of our dedication to crafting custom tea blends that are as unique as our customers. We believe that tea should be a reflection of your taste, your preferences, and your personality. Whether you seek bold flavors, soothing herbal infusions, or exotic blends, we're here to create the perfect tea experience tailored just for you.
Awareness, Accessibility, and Convenience:
Our founder's vision extends beyond just great tea. She's on a mission to raise awareness about the beauty of loose leaf tea and make it accessible to everyone. We've reimagined the tea-drinking experience, providing you with convenient travel-friendly tea options that fit seamlessly into your modern, fast-paced life.
Tea with a Purpose:
At Shari's Tea, we believe in the power of tea to create moments of connection, relaxation, and inspiration. Our dedication to quality, ethical sourcing, and sustainable practices ensures that every cup of tea you enjoy contributes to a greater purpose – a better world and a more flavorful life.
Join Us on This Tea Journey:
Shari's Tea invites you to embark on a tea journey like no other. Whether you're a seasoned tea enthusiast or a newcomer to the world of loose leaf teas, our brand is here to redefine your tea experience. Discover the unparalleled joy of sipping custom-crafted blends that speak to your soul, and let us be your trusted guide in the exciting world of tea.
We are Shari's Tea, where the art of tea meets the precision of taxation, and where every cup tells a story of passion, expertise, and a commitment to making tea a delightful, accessible, and convenient part of your life.